The first chapter of GenZers to rise! Podcast closed with more than 5.8K listens in total in less than 4 months of the podcast release, coming from 118 different countries. Our goal for Season 2 is to reach 8K total listens, coming from 120 different countries.
It's coming at 23th of July 2021. Find the released episodes below:
Do you want to get updated when Season 2 releases new episodes ? Just add your emaill address bellow
Let's go for GenZers to rise! Season 2
It's official, GenZers to rise! Podcast Season 2 is coming out at 23th of July 2021. After 3 months of designing and innovation, we are finally ready to release the very first episode of season 2. For season 2, we have already recorded some of the most exciting interviews that we have ever done at ChangemakerZ. For first time we are introduced at Cosmetics industry, with a GenZ leader - entrepreneur, Jeena Chong. We talk about SDGs in Educational Curriculums Globally. We learn more about product manager job and we have an one-to-one interview with a product manager intern at Google X and Microsoft, Iris Guo. Exclusive interview with Australia's first award winning audio marketing agency founder, Ronsley Vaz - and many many more special quests and juicy subjects.
"A podcast gives you an arena to show your expertise and passion for your niche. Your enthusiasm and speaking prowess also adds an authoritative air to the topic, something that the written word cannot express. And coming out with regular podcasts that have sound information and good ideas helps establish you and your brand as market leaders."
What's included and what have changed ?
The season 2 of GenZers to rise! Podcast comes with a fresh new summer design. A whole new brand behind the podcast. Along with these changes, we introduce the new exclusive social media account for the GenZers to rise! Podcast on Instagram, Twitter and Facebook. We are transitioning from question-answer podcast form to conversation type episodes, thanks to our latest addition on podcast team Kennedy Brown. Last but not least, we continue to bring amazing guests that can inspire you and make an impact arround the social change initiative. GenZers to rise! mode activated
ChangeMakerz continues to grow with over 10k visits on our main website Changemakerz.org. There we house more content specifically for Gen Z by Gen Z. Including more interviews with entrepreneurs and some of our favorite articles and Youtube content. You can also find our podcast with descriptions of each episode, so you can find one that interests you! Always remember that "good promotion is the key. In combination with the right software, everything is possible."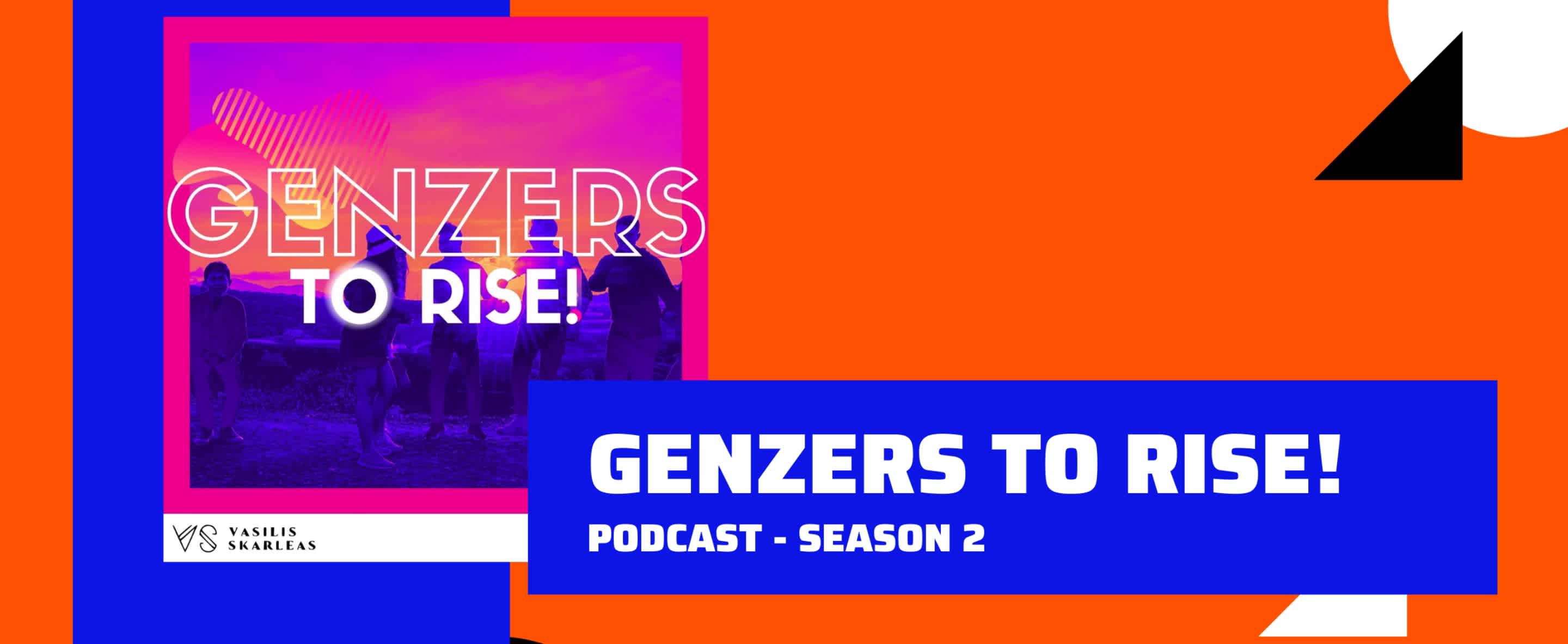 Our mantra
Now more than ever, it is most important to have open and intentional conversations to help solve the broad spectrum of problems the world is facing today. This is why a second season is on its way with a whole new experience for both our diverse set of guests and worldwide audience. Get excited! Until then, give our first season a listen on 1 of the over 30 platforms available below and remember: if they can do it, so can you!