10 incredible episodes, 13 passionate guests, and 3 busy months later, here we are celebrating everything accomplished in the first season of GenZers to Rise! We are beyond grateful for every single one of our listeners for their consistent support and confidence in our mission.
The launch of GenZers to rise!
The podcast was launched in January by the ChangemakerZ team with the goal of continuing our collective mission of empowering, educating, and connecting Gen Zers curious about entrepreneurship. Little did we know that GenZers to Rise! would reach 5,000 listens in its first three months! Our interviews from the past season highlighted changemakers working on impactful projects to help our listeners see how they themselves can change the world. We cover the different ideas and perspectives surrounding Generation Z entrepreneurship, from the process of getting started in game development to creating a consulting business.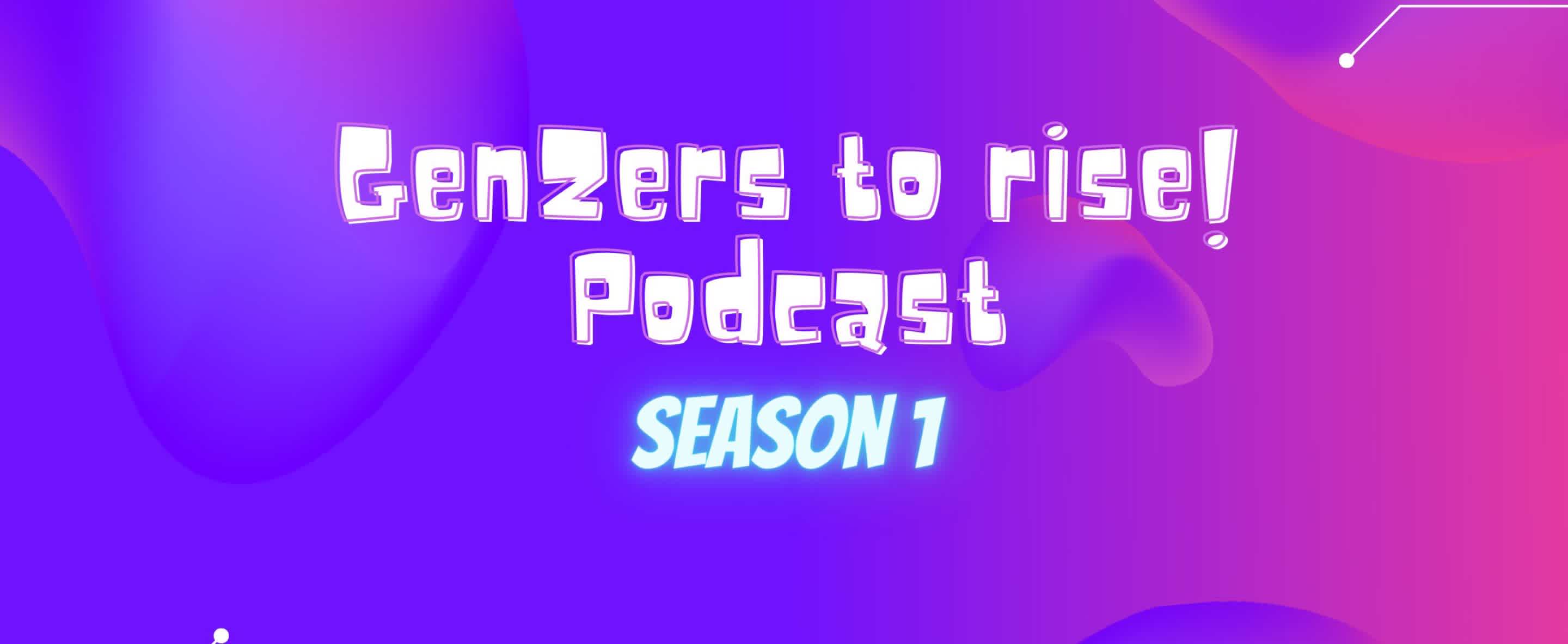 "You're going to be terrible at a lot of things for years until you're successful. People probably aren't going to listen to your podcast initially. But if you like it and you keep putting it out, people will find it."
GenZers to rise! podcast on Top 25 changemakers podcasts by Feedspot
The GenZers to Rise! podcast has made the top 25 for changemakers podcasts. Some of our guests include great names, like Max Reisinger, YouTube artist Gawx and the Bykov Brothers. We strive to host exclusive content and interviews for our listeners. For instance, we were the first podcast to interview the YouTuber Gawx. This type of exclusive content has been important to the growth of our podcast.
ChangeMakerz continues to grow with over 10k visits on our main website Changemakerz.org. There we house more content specifically for Gen Z by Gen Z. Including more interviews with entrepreneurs and some of our favorite articles and Youtube content. You can also find our podcast with descriptions of each episode, so you can find one that interests you! Always remember that "good promotion is the key. In combination with the right software, everything is possible."
Our mantra
Now more than ever, it is most important to have open and intentional conversations to help solve the broad spectrum of problems the world is facing today. This is why a second season is on its way with a whole new experience for both our diverse set of guests and worldwide audience. Get excited! Until then, give our first season a listen on 1 of the over 30 platforms available below and remember: if they can do it, so can you!